Pool remodeling made easy
The idea of remodeling your pool can be scary. It doesn't have to be. The Blue Glass team is here to help! Give us a call or send us a message to learn how easy it is to remodel your pool
pool chemicals, weather, normal use can all eat away at the health of your pool's plaster, leaving your pool exposed to more serious damage.
Has your pool finish lost its luster?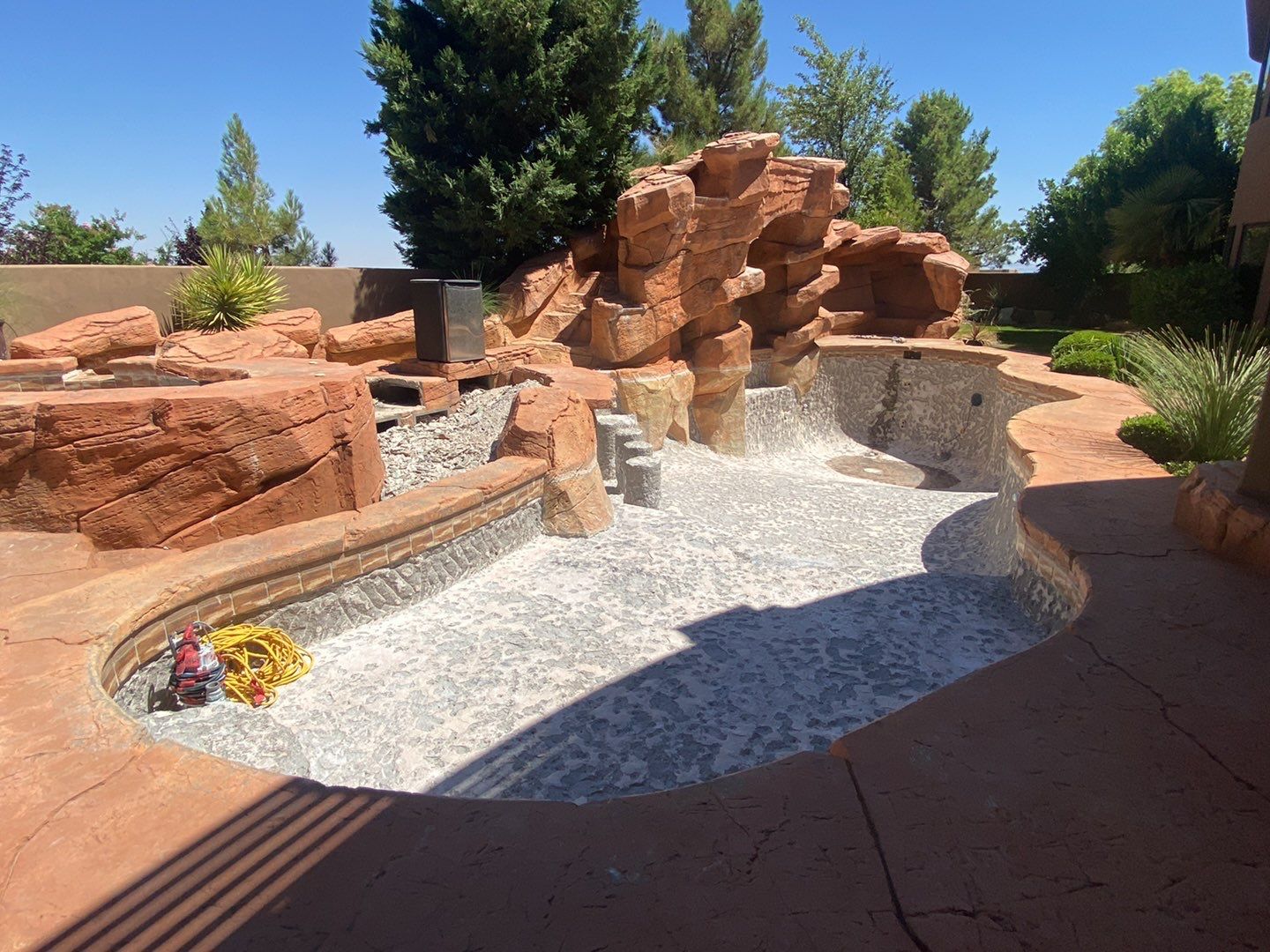 Blue Glass partners with experienced demolition companies to remove the worn pool surface making room for a fresh layer of plaster
Worn pool finish expertly removed
Choose from an array of possibilities to give your pool a fresh look! Our local designer center can help in the designing and decision process.
application of new premium pool finish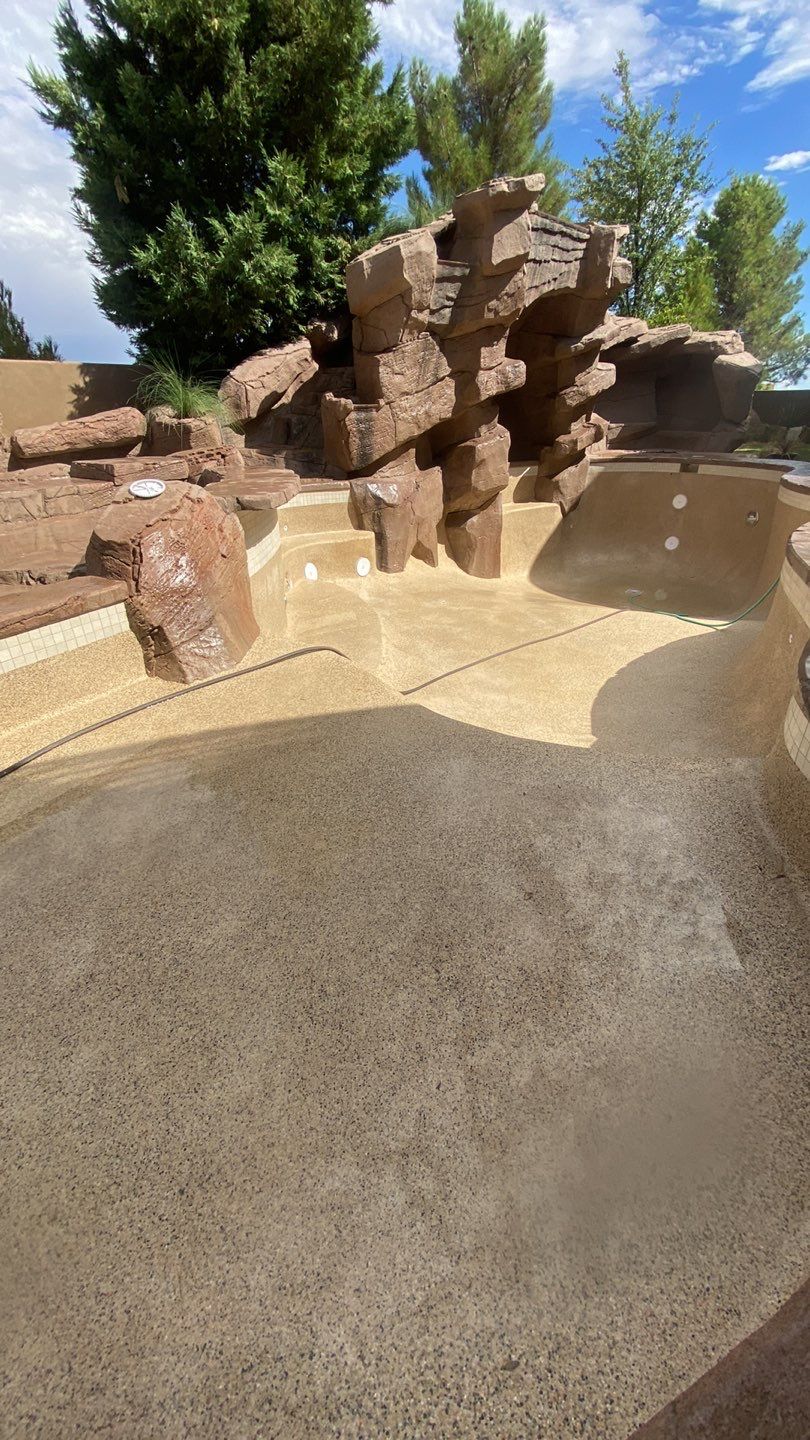 once the blue glass team applies your desired finish and has cleaned the construction site, we'll begin filling your pool
plaster applied & ready for water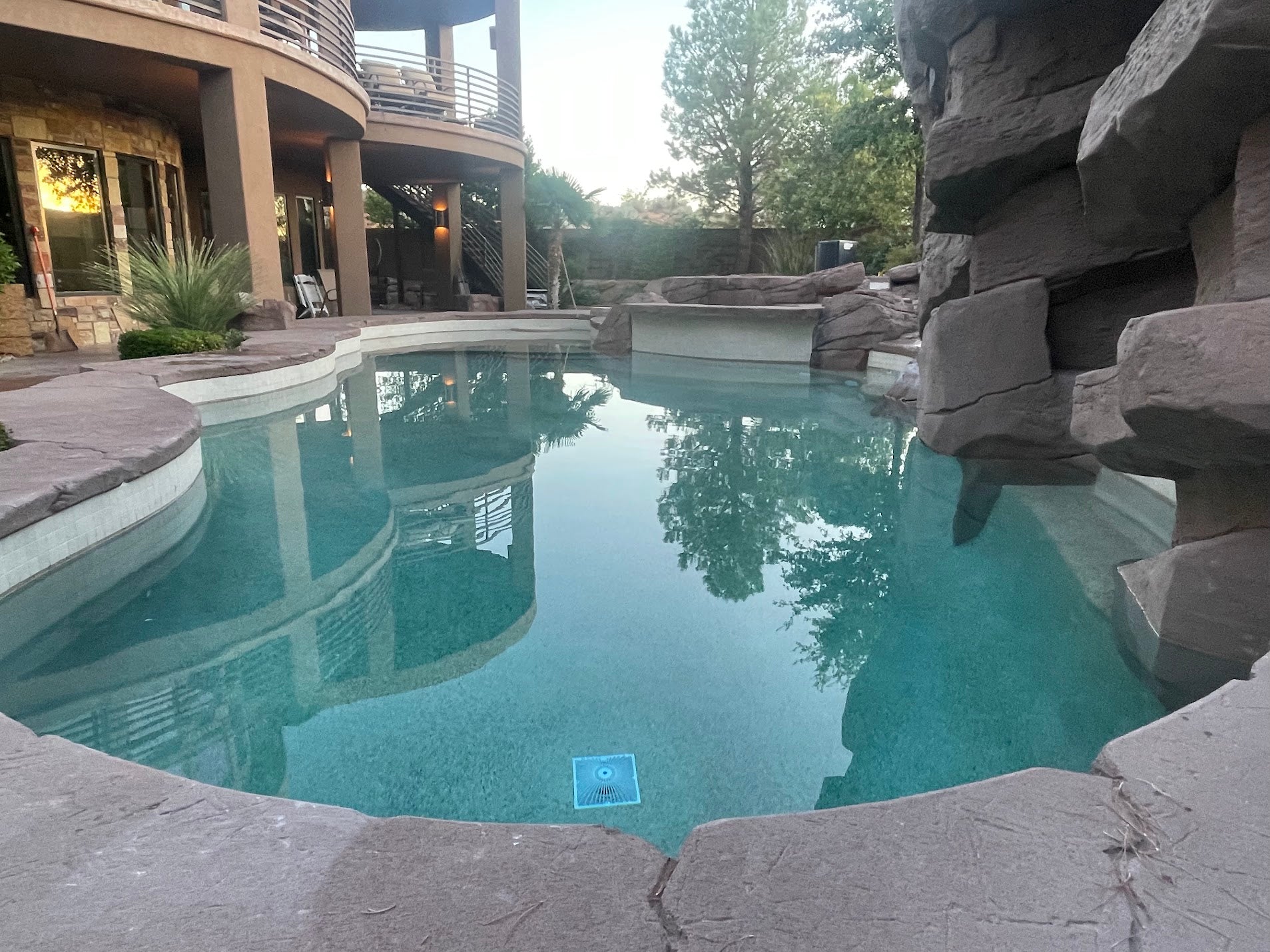 Let the good times roll with your remodeled pool